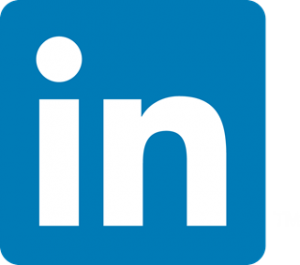 LinkedIn Profile
Strategic Visionary:
About 3 Billion users using Rohit's invention of the Personalized URL (patent # 6,085,242)
Pioneered Social Networks by creating the very first Social Network in 1996/1997 called eCode.

Attracted Millions of users to eCode.com (think of eCode as Facebook meets LinkedIn. +Photos +eWallet +SSO…)

Pioneered Social Content Curation (pre Pinterest):

Consumer Win: in the 25 Most Popular buttons on the Google Toolbar;
Publisher/Enterprise Win: 250,000+ websites embedded Rooh.It technology; serving over a hundred million web pages

Around 1998: pioneered cloud storage (pre Dropbox & Box), cloud-based photos (pre Instagram, Flickr, Snapfish), Auto-login (pre Chrome Saved Passwords), and form filler technology (pre Chrome Autofill)
Commercially pioneered Single Sign On (fbConnect/OpenID), pioneered electronic wallet and payment systems; browser toolbars; Newsfeed etc. in 1999
Products & Technology
20+ years of building leading software products in use by tens of millions of users.
17 issued US patents in search, social networking, web, content curation, highlighting, widgets etc.; numerous additional patents pending.
Hands on with Engineering and Product Development teams: built cloud-based SaaS, AJAX, Mobile applications in 1998 before SaaS was called SaaS; and before AJAX was called AJAX…
M.S. in Comp. Sc. from Vanderbilt Univ; B.S in Computer Science from Delhi Institute of Technology
PR / Evangelist / Media Fame
"Business Card of The Future" – BusinessWeek headline, in article about eCode
Written up in 300 of the world's top publications: New York Times, Wall Street Journal…, and TV (CNBC etc.) Masthead in national news media.
Poster-child of the Internet Revolution in India.
Affiliations & Biz Dev
Single handedly led ~400 partnership deals for eCode including signing on ~100 enterprise customers.
Personally opened, negotiated, closed and consummated numerous million-dollar-plus contracts/Agreements and Transactions.
Retired Charter Member of TiE – very well-known member of the community since early 1990s.
Fund Raising:
Raised millions of dollars in equity financing for three companies; multiple rounds. Worked on S-1 with bankers. Valued in excess of US $2 Billion.
Post due-diligence, invited to pitch to entire partnerships on "Monday Mornings" at

Sequoia, KPCB, USVP, NEA, Norwest

… Championed by Mike Moritz and Vinod Khosla.
Connected to many Tier-1 VCs and Angel groups.
Recognition (in the company of giants):
eCode & Rohit are featured in the "History & Times of The Internet" — 2001
Keynote Speaker at 1999 Internet World (the largest Internet conference in the world, 80,000 attendees)

Other Keynote Speaker was Ram Shriram (Google: Board Member & first Angel)
Previous year's Keynote was Sabeer Bhatia (Hotmail: Founder/CEO )

eCode executed better than competing services like Microsoft Passport (CEO Bill Gates) and Novell's DigitalMe (CEO, Eric Schmidt, later Google CEO).
Featured guest on 5-person panel on major TV networks along with stalwarts like

Narayan Murthy – Founder/CEO: InfoSys (multi-billionaire)
Sunil Mittal – Founder/CEO: Bharti (multi-billionaire)

Profiled by Business India: as one of the most successful Indians in the US along with Vinod Khosla, Amar Bose, Kanwal Rekhi, Desh Deshpande, Vivek Ranadive, Navin Jain, Vinod Dham.. and ~50 others.
Picked to be – one of only four – top Executives (CxO/VP) by Silicon India.
Versatile, Diverse, Serial Entrepreneur: excellent insights into the startup eco-system with hands-on, deep domain expertise having successfully built:
Internet/Web Startups: Hands on with all aspects from conception to design & and development to ultimately launch.
Private Equity & Public Markets: due diligence on startups, pitches, day trading, angel investing, limited partner in Venture Capital (VC) Fund etc.
Patents/IP company: Deep, detailed insights and personal experience with patent/trademark filings, prosecution, office-actions, PTAB, licensing and monetization.
Real Estate venture: deep domain expertise with domestic buy/sell/rent SFR, ROI, contracts, tenants, legal, international real estate, and all aspects.
Professional Services & Recruiting Company: Tech PeopleNet provided technology consulting for numerous enterprises with consultants from all aspects of software development.
Media (Radio) company: Conceived, produced, hosted and delivered extremely successful and popular over-the-air, interactive Talk Radio Show on Entrepreneurship called Sapne Salamat.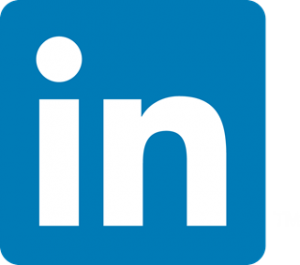 LinkedIn Profile
me@FirstNameLastName.com